Site Supporter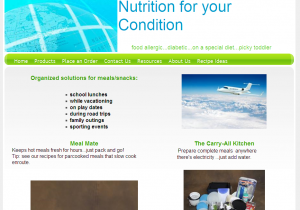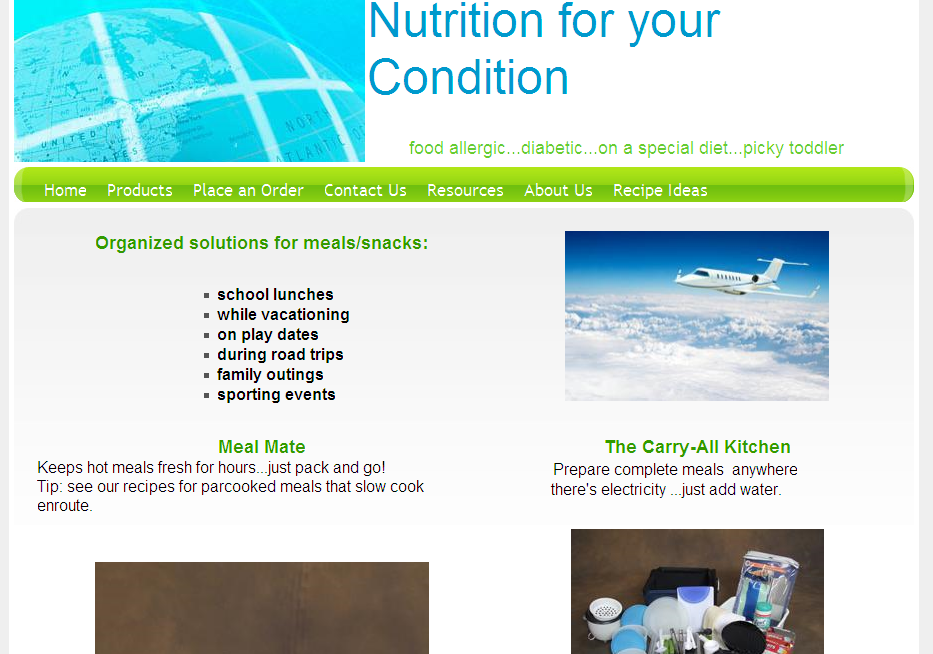 Website:
http://www.nutritionforyourcondition.com
Site Description:
Food allergies…Anaphylaxis…Diabetes…Celiacs
"Innovative products for dining out and travel"
Experience life and all of it's pleasure…Our kits offer you freedom you never thought possible!
The Meal Mate; take your anaphylactic child's home-cooked meals to go and enjoy dining out, picnics and road trips worry free!
The Carry-All Kitchen; unbelievable mini kitchen in a tote…Travel anywhere and make all meals on site, all you need is running water and electricity to make delicious home-cooked food for the anaphylactic individual.
City/Location:
Georgetown
State/Province:
Ontario
Zip/Postal Code:
L7G 6L5
Country:
Canada
Phone Number:
905-702-5402