When a company announces a recall, market withdrawal, or safety alert, we post the company's announcement as a public service. We do not endorse either the product or the company.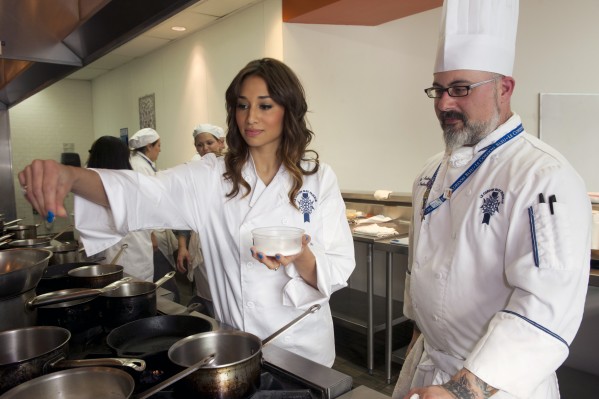 (Photo Credit: Susan Goldman / Le Cordon Bleu)
Actress Meaghan Rath plays a ghost On SyFy show Being Human. In real life, she sticks to a dairy-free and gluten-free diet.
Meaghan recently joined the chefs of  Le Cordon Bleu College of Culinary Arts – Hollywood to learn how to create a three-course meal that is not only delicious, but more importantly, meets her dairy-free and gluten-free dietary needs.
Check out the menu created by Le Cordon Bleu specifically for Meaghan's one-on-one culinary workshop. It's proof that gluten free and dairy free can be gourmet.
*         Savory Winter Pumpkin Soup – with Butternut, Acorn and Kabocha squash
*         Filet Tenderloin au Poivre
*         Classic Sabayon
Being Human airs Mondays at 9 p.m. ET/PT on Syfy.
_______________________________________________________________________________