When a company announces a recall, market withdrawal, or safety alert, we post the company's announcement as a public service. We do not endorse either the product or the company.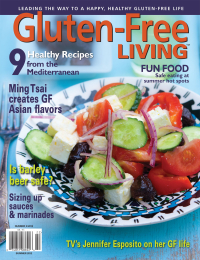 If you are looking for a Gluten Free Living Magazine Deal, head over to Living Social.
For the next 11 days, Gluten Free Living Magazine is 50% off the list price of $34. That's $17 for a full one year subscription.
Click on Living Social to be taken to the buy link.
Don't have a Living Social account?
Click on Living Social Sign Up to become a member.
It's free and easy and you'll get 5 deal bucks to get started.