When a company announces a recall, market withdrawal, or safety alert, we post the company's announcement as a public service. We do not endorse either the product or the company.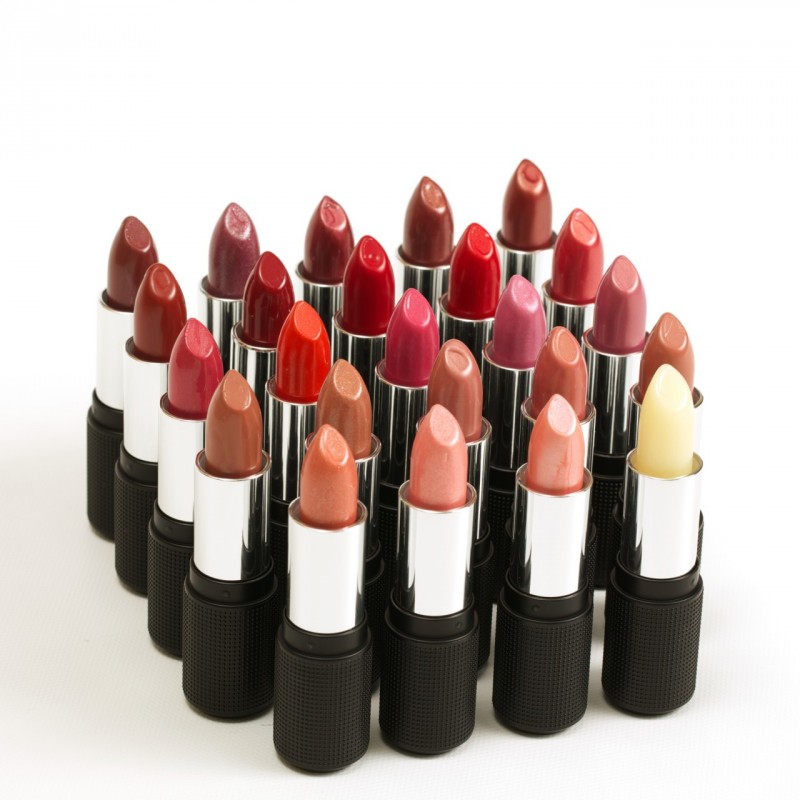 Red Apple Lipstick is a cosmetic company specializing in gluten free lipstick and other cosmetics.
They offer a wide range of products including lipsticks, lip glosses, lip pencils, lip balms and eyeshadows. All Red Apple Lipstick products are certified gluten free, paraben free, soy free, dairy free and allergen free. Their lipsticks are also vegan, natural and cruelty free.
If you are suffering from Celiac Disease or a gluten intolerance, you know how important it is NOT to consume gluten. Well, according to a report in Glamour Magazine, the average female consumes 4-9 pounds of lipstick in her lifetime. This means potentially ingesting gluten if you are not wearing a gluten free lipstick.
So how does Red Apple Lipstick compare to leading brands? I tested both a lipstick and lip gloss and following are my thoughts.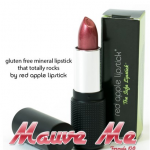 Mauve Me Lipstick 108
Mauve Me Lipstick is a nice and neutral lipstick color. Described as a plum red on the website, I find it wears as more of a plum pink. There is a bit of sheen and sparkle to this color but I would not describe is as "sparkly". The lipstick went on extremely smooth and left my lips feeling moist. Not at all sticky or dry. Retail Price: $17.50 USD
Dancing Princess Lip Gloss
Dancing Princess Lip Gloss is a sparkly pink lip gloss that leans more towards plum and less towards bright girly pink. A nice color that works well on adults without looking like you're trying too hard to look young. The gloss did feel a bit sticky going on and definitely has more sparkle than the above lipstick, but not so much that it bothered me personally. Retail Price: $18.50 USD
If you are concerned about gluten or other allergens in your lipstick or are looking for a vegan and cruelty free product; check out Red Apple Lipstick at http://www.redapplelipstick.com/
* Best Allergy Sites makes every effort to test and review products fairly and transparently. The views expressed in this review are the personal views of Best Allergy Sites and this particular product review was not sponsored or paid for in any way by the manufacturer. However, the manufacturer did give us the product for testing and review purposes.