When a company announces a recall, market withdrawal, or safety alert, we post the company's announcement as a public service. We do not endorse either the product or the company.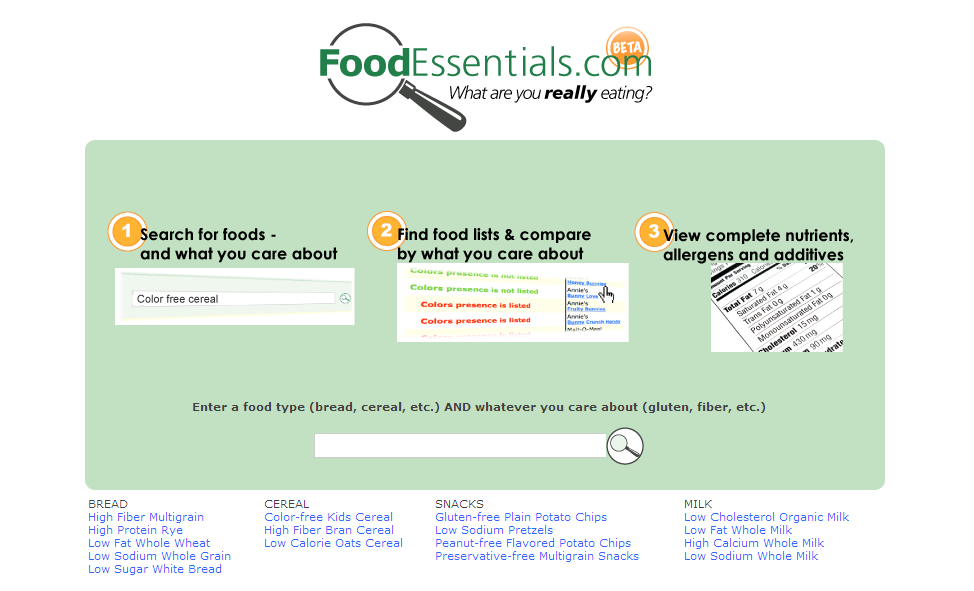 Website:
http://foodessentials.com

Blog:
http://blog.foodessentials.com/
Site Description:
Foodessentials empowers people with the ability to compare foods for allergen, additive, and nutrient properties to find products that best suit their particular dietary needs and expand their diet.
Site Categories:
Services, Blogs
City/Location:
Chicago
State/Province:
Illinois
Country:
USA