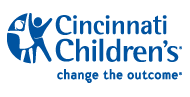 The Cincinnati Children's Hospital Medical Center is currently conducting a double-blinded, randomized, placebo-controlled clinical trial for the treatment of Eosinophilic Esophagitis.
From the Food Allergy Initiative:
"Eosinophlic esophagitis (EE)  is a chronic disorder that tends to affect people with allergies.  In EE, abnormally large numbers of white blood cells, known as eosinophils, cause inflammation in the esophagus, the tube that carries food from the mouth to the stomach."
To be eligible participants must be 18-50 years of age, have active EE and current symptoms of EE, undergo allergy evaluation including skin prick testing and female participants must already be surgically sterilized or postmenopausal.
This is a controlled clinical trial of intravenous QAX576, a monoclonal antibody to interleukin-13 (IL-13).
For more information and additional participant inclusion and exclusion criteria click on:
The Cincinnati Center for Eosinophilic Disorders at Cincinnati Children's Hospital Medical Center.