When a company announces a recall, market withdrawal, or safety alert, we post the company's announcement as a public service. We do not endorse either the product or the company.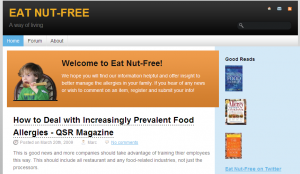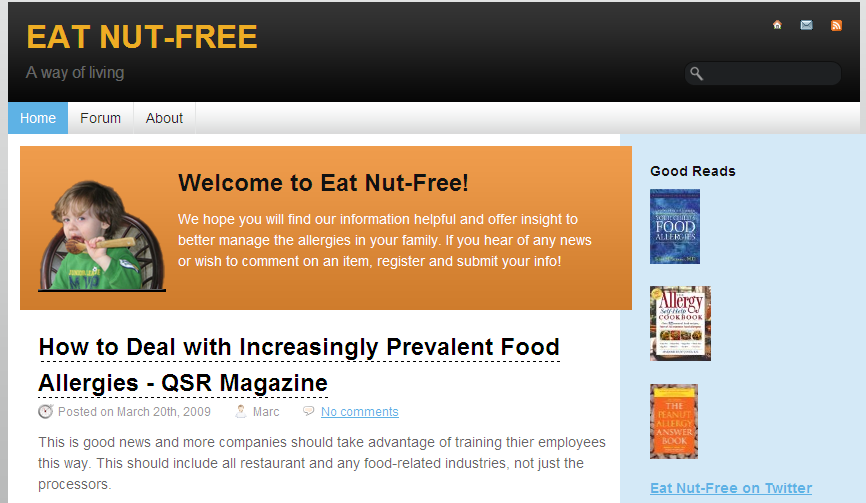 Website:
http://eatnutfree.com

Site Description:
Eat Nut-Free was born from a little boy with nut allergies and our want to make his life easier by bringing together the news and advances of Nut Allergy living. We hope to provide information from around the globe to help others with their allergies and to make their life easier by providing this little service.
Site Categories:
Blogs
Site Authors:
Marc Dufour, Barbara Greenwood Dufour
City/Location:
Ottawa
State/Province:
Ontario
Country:
Canada