When a company announces a recall, market withdrawal, or safety alert, we post the company's announcement as a public service. We do not endorse either the product or the company.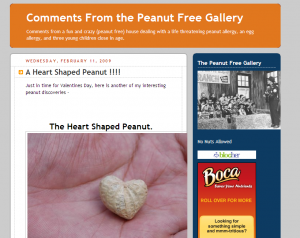 Website:
http://peanutfreegallery.blogspot.com

Site Description:
Comments from a fun and crazy (peanut free) house dealing with a life threatening peanut allergy, an egg allergy, and three young children close in age.
Site Categories:
Blogs
Site Author:
Jennifer O'Quigley
City/Location:
San Francisco
State/Province:
California
Country:
USA