When a company announces a recall, market withdrawal, or safety alert, we post the company's announcement as a public service. We do not endorse either the product or the company.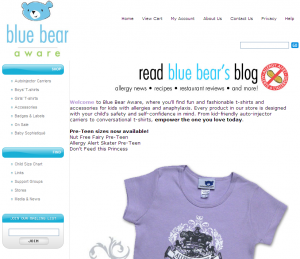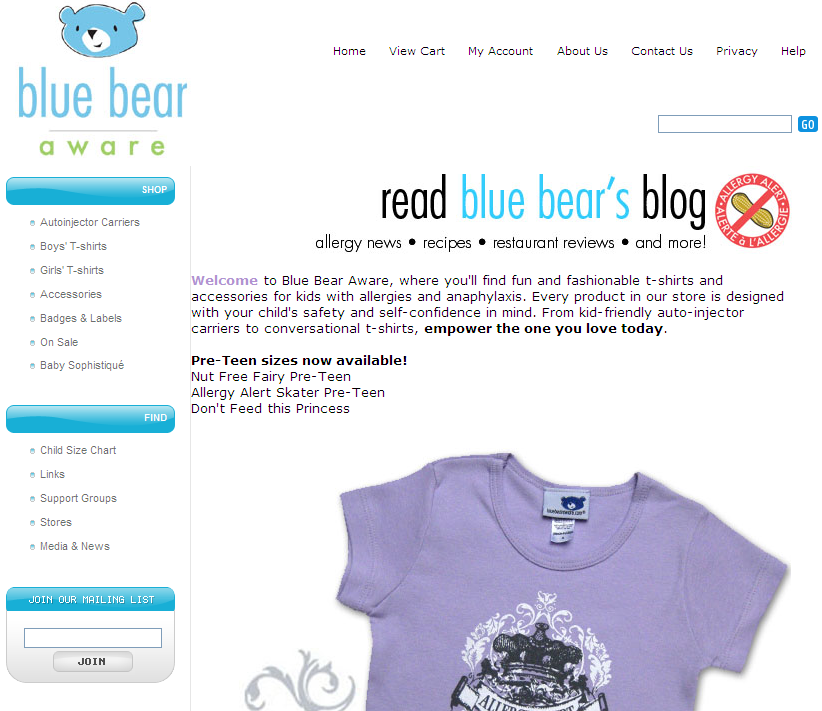 Website:
http://www.bluebearaware.com

Site Description:
Shop for Allergy Alert apparel and accessories for children, including t-shirts, auto-injector pouches, labels and more. List your Support Group and keep in the loop with contests, events and education in the allergy community.
Site Categories:
Products, Blogs
Site Author:
Elizbeth Cottam
City/Location:
Vancouver
State/Province:
British Columbia
Country:
Canada