Many consumers still remember AUVI-Q, the pocket-sized epinephrine auto-injector, with 3 step voice instructions on how to administer epinephrine during an emergency. It was an exciting product that the food allergy community embraced, but in October 2015 a voluntary recall of all AUVI-Q auto-injectors was necessary because of potential inaccurate dosage delivery.
After almost 16 months, Kaléo Pharma is relaunching the AUVI-Q, which is available with prescriptions starting today, February 14, 2017. They are using new state-of-the-art robotics and manufacturing technology and offering consumers the revolutionary AUVI-Q AffordAbility program which will allow more than 200 million Americans with commercial insurance, including those with high-deductible plans to obtain AUVI-Q for $0 out-of-pocket. Their Direct Delivery allows patients to obtain their life-saving medicine within 48 hours (in most cases) without needing to visit a pharmacy.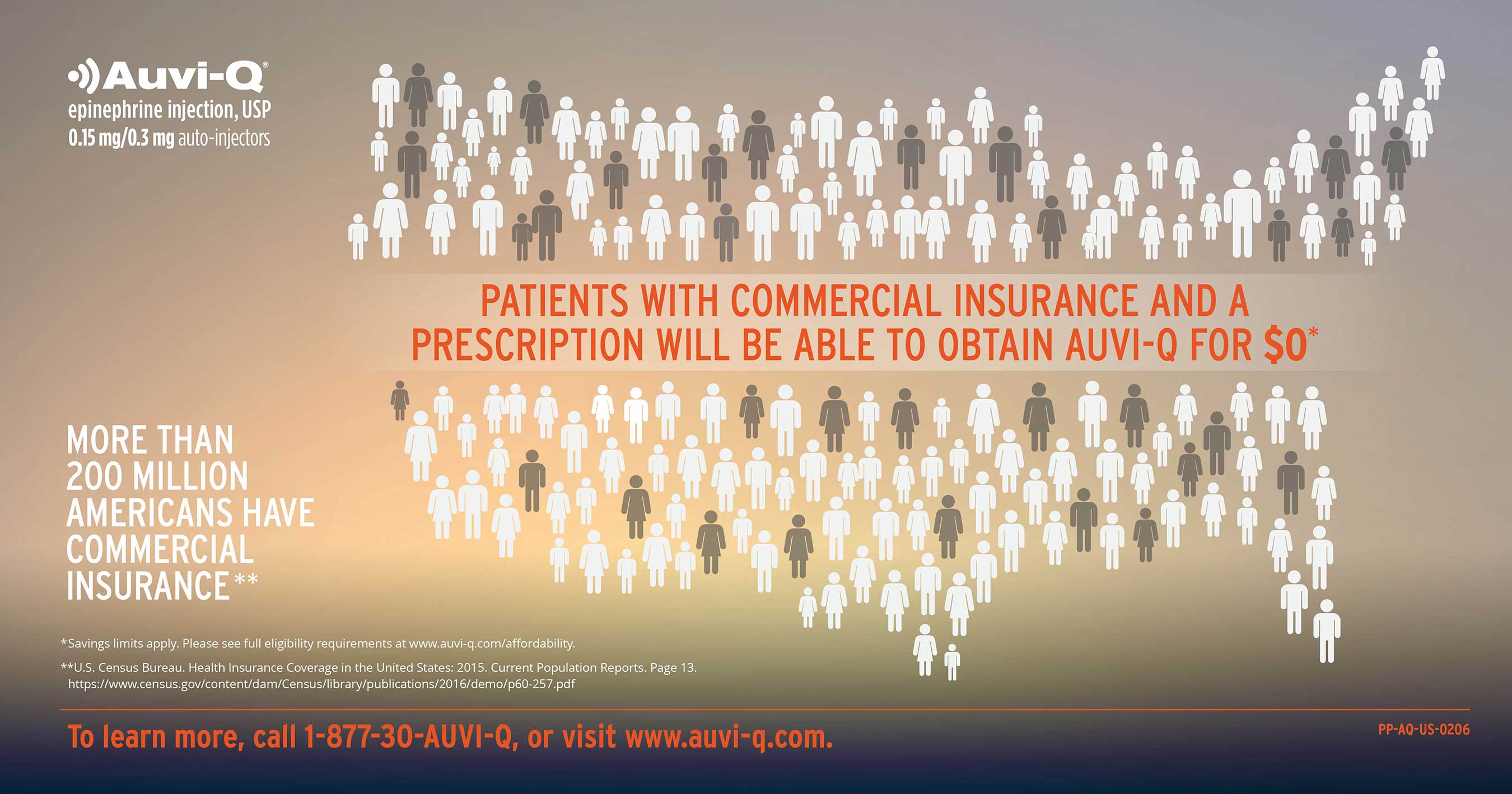 If you have government or commercial insurance, Kaléo instructs you to simply print the enrollment form and bring it to your doctor's office to be filled out if your doctor believes that the AUVI-Q is right for you. There is no need to visit the pharmacy to pick up your prescription. The Direct Delivery Service calls you within 2 hours and you decide if you want your AUVI-Q carton(s) delivered to your home or your doctor's office within 48 hours in most cases.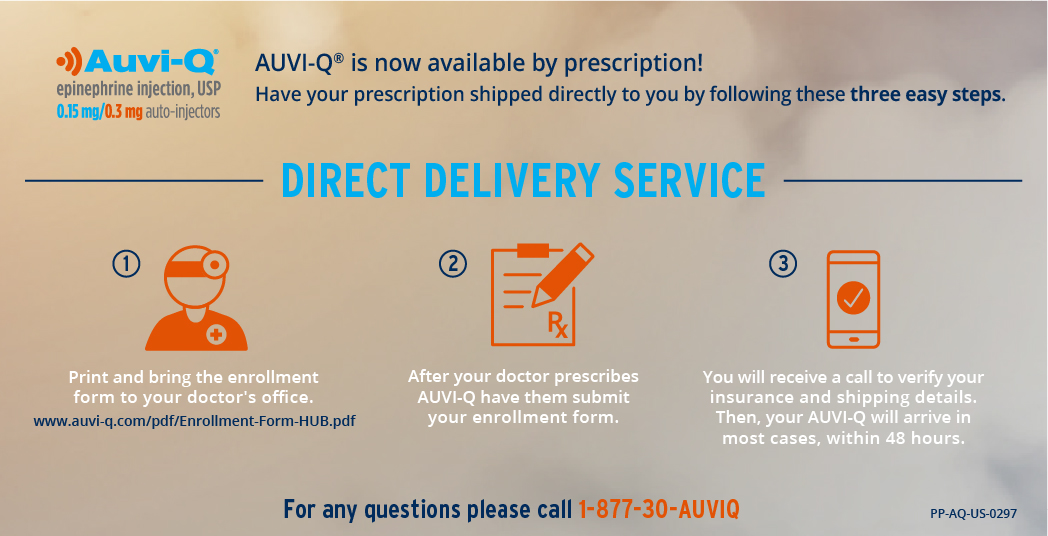 The AUVI-Q will cost $0 out-of-pocket! Kaléo will cover the costs between what your insurance will cover and what you should owe, even with high deductible plans.
For patients that don't have commercial or government drug coverage, the Kaléo Cares Patient Assistance Program can help eligible patients who are experiencing financial difficulties to receive AUVI-Q at no cost. This program for people with a household income less than $100,000.
Visit AUVI-Q AffordAbility webpage to learn more about how you can get affordable access AUVI-Q.