When a company announces a recall, market withdrawal, or safety alert, we post the company's announcement as a public service. We do not endorse either the product or the company.
Ring in the new year with this food allergy version of Auld Lang Syne, written by Poetologie.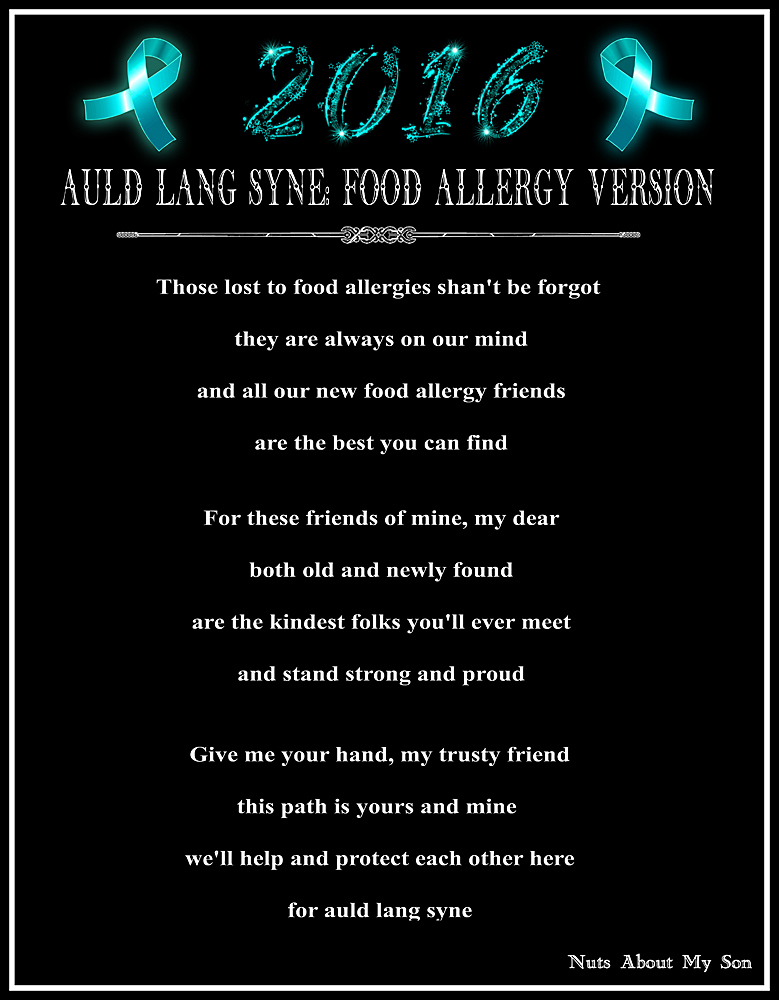 Those lost to food allergies shan't be forgot,
they are always on our mind
and all our new food allergy friends
are the best you can find
For these friends of mine, my dear
both old and newly found
are the kindest folks you'll ever meet
and stand strong and proud
Give me your hand, my trusty friend
this path is yours and mine,
we'll help and protect each other here
for auld lang syne
Have a safe & Happy New Year!
Kathy
Nuts About My Son
Poetologie
Originally posted on Nuts About My Son