When a company announces a recall, market withdrawal, or safety alert, we post the company's announcement as a public service. We do not endorse either the product or the company.
If you are trying to figure out which plant to cultivate next, Aloe Vera might be the ideal addition to your garden.
Aloe vera grows wild in tropical climates around the world, but also grows successfully indoors as a potted plant. It's a low maintenance, decorative plant with thick and fleshy leaves.
Aloe is found in many consumer products including beverages, skin lotion, cosmetics, or ointments for minor burns and sunburns. While studies remain inconclusive on the effectiveness of Aloe Vera extracts for either cosmetic or medicinal purposes, many people use it in the treatment of almost everything, ranging from dry skin, cuts and bruises to cancer.
Healing Properties of Aloe Vera
The translucent aloe vera gel is made up of around 96% water, some organic and inorganic compounds and amino acids. Aloe vera contains many vitamins and minerals vital for proper growth and function of all the body's systems, including Vitamin A, B, C and E. Fatty acids are present in aloe vera which helps it provide anti-inflammatory results. One of the most crucial elements found in aloe vera gel is a complex carbohydrate known as acemannan that allows nutrients to reach the cells, nourish them and at the same time relieve them of toxins. Ayurveda, Chinese herbal medicine and British herbal medicine have all advocated aloe vera as a healer, when applied or consumed orally.
How to Harvest Aloe Vera Extract
Remove an aloe vera leaf from an aloe plant by cutting it at the base with scissors or a knife. Clean the leaf by gently scrubbing any dirt off with a wet toothbrush or cloth, and rinse the leaf.
Slice the spines off the sides of the leaf with a sharp knife. Cut the leaf in half vertically.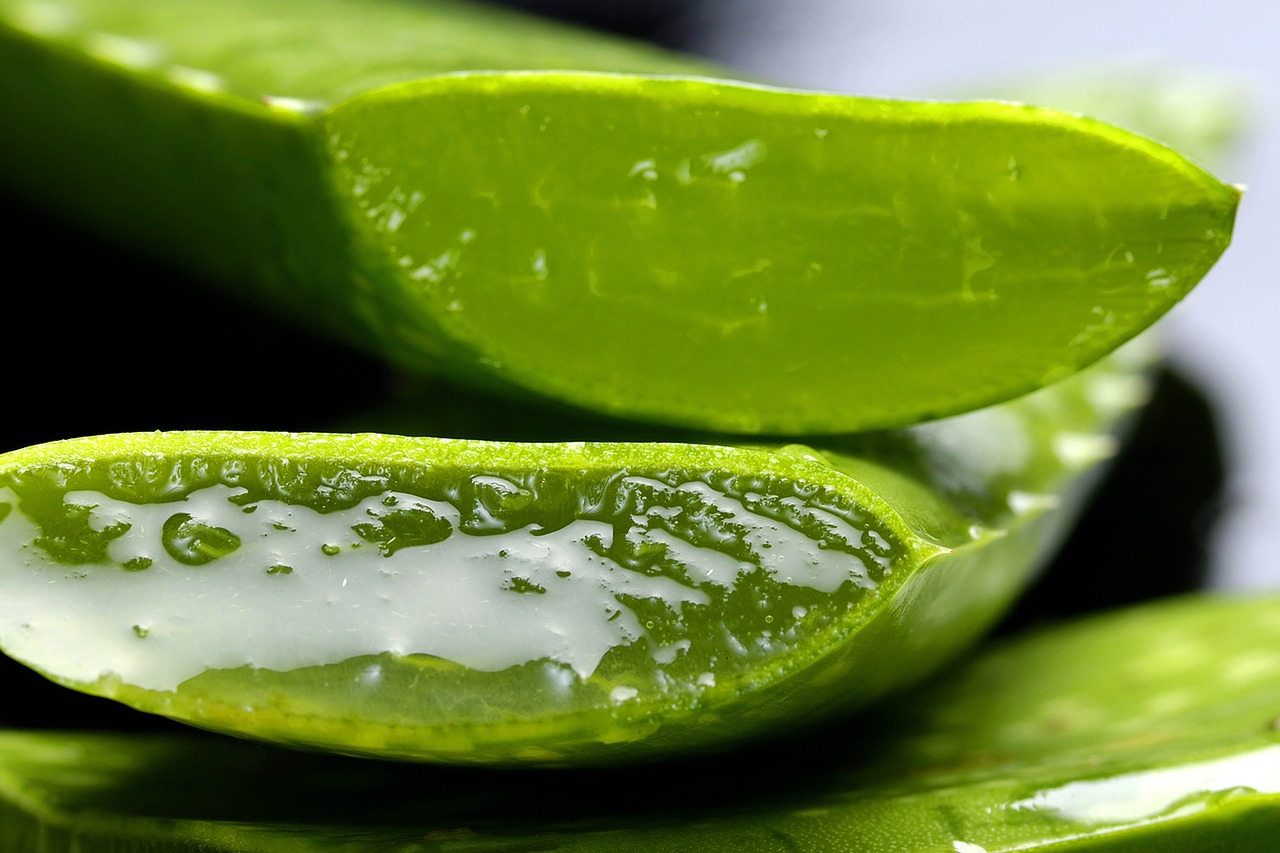 Use a spoon to scrape the gel away from the leaf and place into a container. The Aloe Vera gel is ready to be used. Refrigerate any unused portion.
How to Use Aloe Vera For Skin Ailments
Aloe Vera is known to help heal the following:
dermatitis, herpes, eczema, skin allergies, psoriasis, etc.
sunburns
acne breakouts
Before using aloe vera on your skin or in your hair, it's important to start with a small patch test on your inner arm and wait a few hours to ensure that there is no allergic reaction.
Apply a thin layer of aloe vera gel over your face and allow it to dry for at least one hour. Remove the gel with warm water and a clean washcloth.
Disclaimer
The contents of BestAllergySites.com are for informational purposes only. The Content is not intended to be a substitute for professional medical advice, diagnosis, or treatment. Always seek the advice of your physician or other qualified health provider with any questions you may have regarding a medical condition. Never disregard professional medical advice or delay in seeking it because of something you have read on BestAllergySites.com! If you think you may have a medical emergency, call your doctor or 911 immediately. Reliance on any information provided by BestAllergySites.com is solely at your own risk.