When a company announces a recall, market withdrawal, or safety alert, we post the company's announcement as a public service. We do not endorse either the product or the company.
Editor's Pick
Site Supporter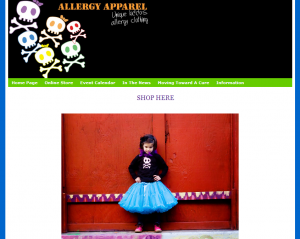 Website:
http://www.allergyapparel.com

Site Description:
We offer hip clothing and EPIbelts for your kiddo with a food allergy. Whether your kiddo's school or summer camp needs to know; their caregivers need to be reminded, or you are attending a celebration, one of our tees is your answer.
Site Categories:
Site Supporters, Products
Site Authors:
Theresa Marie Green
City/Location:
Manakin Sabot
State/Province:
Virginia
Country:
USA