When a company announces a recall, market withdrawal, or safety alert, we post the company's announcement as a public service. We do not endorse either the product or the company.
Site Supporter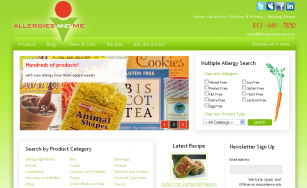 Website:
http://www.allergiesandme.com

Site Description:
Allergiesandme.com is dedicated to bringing resources to children and adults with food allergy and intolerance issues. We offer products that are free from the top allergens and also provide items for those with special dietary needs. We are dedicated to making "Eating Healthy Easier".
Site Authors:
Jamie Stern
City/Location:
Tampa
State/Province:
Florida
Zip Code:
33572
Country:
USA


http://www.twitter.com/allergiesandme


http://www.facebook.com/allergiesandme