When a company announces a recall, market withdrawal, or safety alert, we post the company's announcement as a public service. We do not endorse either the product or the company.
Live perfectly free™ Over The Holidays
The hustle and bustle leading up to the Holidays can be overwhelming and exhausting at times. Being an allergy-parent also comes with the responsibility of making sure meals are "safe" and free-from allergens, which usually comes with a lot of cooking.
This year, consider using your time more effectively. Instead of spending a full afternoon baking in the kitchen, plan to watch movies or play board games with your friends and family. A fun and festive dessert that everyone will love can be ready in less than 2 minutes with perfectly free™ non-dairy frozen bites.
Perfectly free™ non-dairy frozen bites are made with a creamy vanilla core, and enrobed by a velvety layer of real cherry and blueberry, rich cocoa or salted caramel. They are made in a dedicated facility that is free-from gluten and the top 8 allergens, and they are made with no artificial flavors, colors, or preservatives and are only 35 calories or less per serving. These small, round and bite-sized treats offer endless possibilities for fun ways to serve them.
Here are 3 ways to make an impressive, festive and allergy-friendly dessert in less than 2 minutes:
1. Snowflakes
For a winter themed dessert, impress your guests by serving perfectly free™ cocoa or salted caramel flavored bites on top of gluten-free pretzel sticks and mini marshmallows arranged as a snowflake on a bed of coconut flakes. This dish is the perfect blend of salty and sweet, and will have everyone asking for seconds.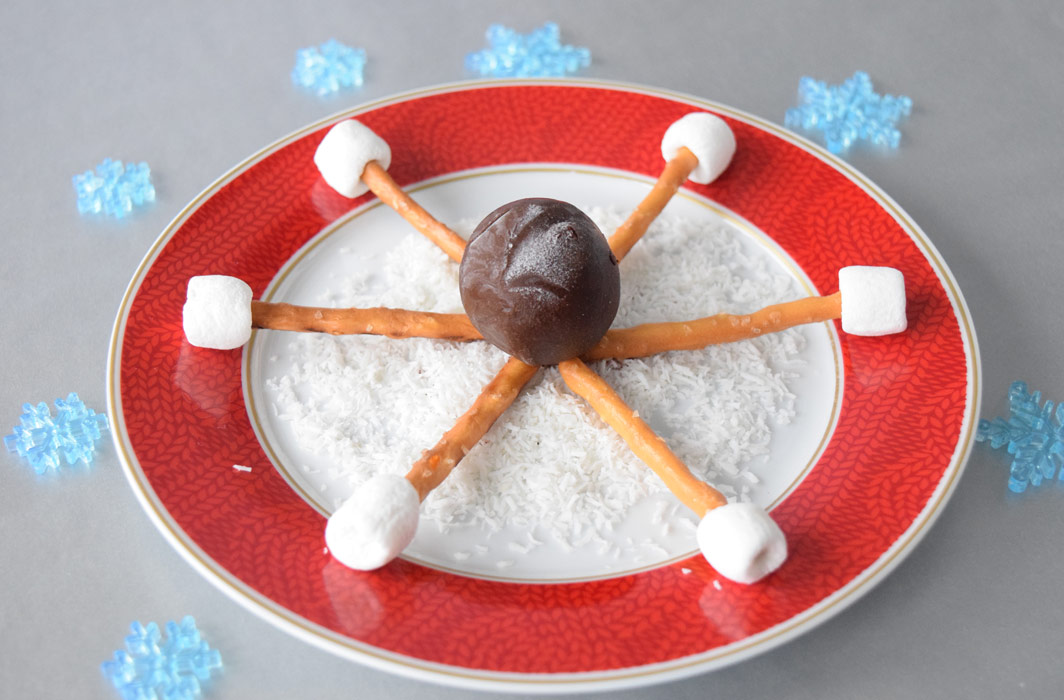 2. Santa Hats
Kids get a kick out of eating food on a stick. For a festive snack, make Santa Hats with some lollipop sticks, marshmallows and cherry flavored perfectly free™ non-dairy frozen bites.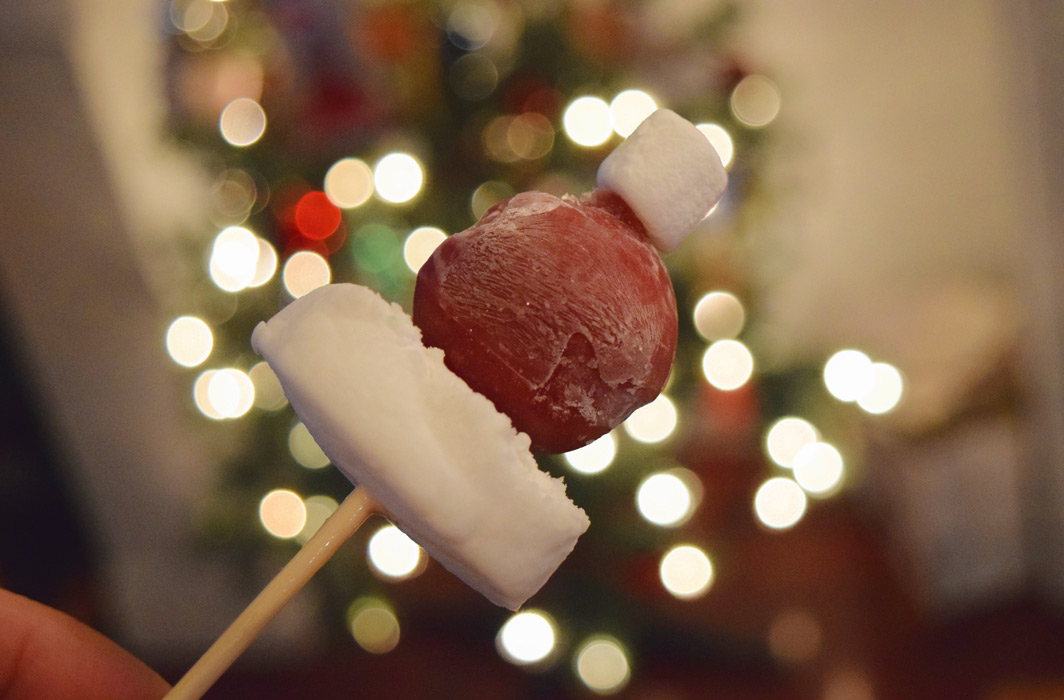 3. A touch of class
Ring in the new year with a more formal, fancy and festive dessert. Treat your guests to fireworks of flavor by serving all 4 varieties in a martini glass.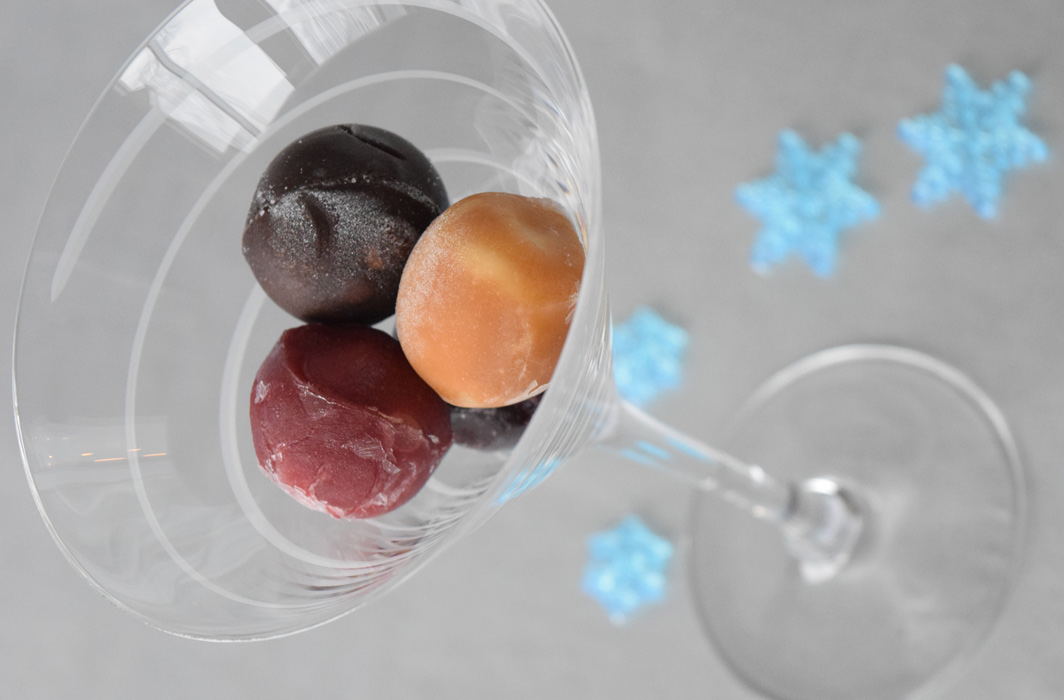 Live perfectly free™ over the Holidays!
Disclosure/Disclaimer:
This post is sponsored by perfectly free™, all opinions are mine. Note that manufacturing practices and ingredients can change at anytime without notice and readers are always responsible for assuring allergen safety before buying or consuming foods.