When a company announces a recall, market withdrawal, or safety alert, we post the company's announcement as a public service. We do not endorse either the product or the company.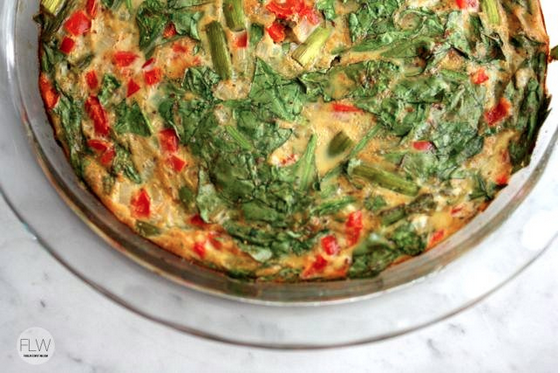 They say breakfast is the most important meal of the day and, with these meal ideas, it's also easily the most enjoyable. Whether you're new to a gluten-free lifestyle or a seasoned veteran, finding new ways to begin your day is always welcome. So with that in mind, here are 10 ways to get your day started on a delicious, nutritious, gluten-free note, from chia pudding to green smoothies to buckwheat pancakes!
10 Ideas for Gluten-Free Morning Meals
Morning Smoothie
Healthy, fast, and easily portable, morning smoothies are naturally gluten-free, typically containing milk or yogurt, fruit, and sometimes greens. You can make one in minutes in the blender, pour it into a tall glass or portable cup, and you're good to go. For morning smoothie inspiration, check out these easy tips from Alton Brown, this avocado milkshake from Happy Jack Eats, or this innovative raspberry rosewater version from The Kitchn.
Yogurt Parfait
The next best thing to a smoothie is a yogurt parfait—layers of yogurt, fruit, nuts, and sweeteners, easily adjusted to satisfy your taste buds. Like smoothies, parfaits are also easy to transport: Just place everything in a mason jar and grab a spoon. Here are a few great examples: fresh fruit and yogurt parfaits from This Homemade Life, coconut yogurt parfaits from Veggie Wedgie, and peanut butter banana cream pie parfaits from Family Fresh Cooking.
Crustless Quiche
Essentially an egg bake, a crustless quiche takes a traditionally gluten-heavy breakfast to a new level by removing the flour-filled crust. There are cheesy, gooey versions like this roasted potato, onion, and rosemary crustless quiche from Naturally Ella. There are also dairy-free, crustless versions like the dairy-free and gluten-free one from Food Loves Writing (pictured above).
Amaranth Porridge
Cooked like rice in boiling liquid, amaranth grains create a creamy, comforting breakfast pudding. Enjoy this porridge sweet, like this pumpkin pie version from My New Roots, or slightly savory, like this Indian corn amaranth pudding from The Whole Foods Kosher Kitchen.
Buckwheat Pancakes
The Internet is rife with gluten-free pancake recipes, from a version made of only bananas and eggs to a version made with various gluten-free flours. But why not stick with a classic pancake that's naturally gluten-free and make buckwheat pancakes.
Eggs in a Pepper Nest
Raise fried eggs up a notch by cooking them in a sliced pepper, the way Tracy from Shutterbean does. See more examples at Food Renegade and Enjoy Your Cooking.
Chia Pudding
Making chia pudding starts the night before, when you combine milk and chia seeds and chill them overnight. Sometimes you add fruits and other ingredients to boost the flavors. Here are a few examples of this fast and filling breakfast treat: strawberry chia pudding from The Kitchn, chia seed breakfast bowl from Oh She Glows, and Mexican chocolate chia seed pudding from Oh My Veggies.
Kale and Eggs
Kale and eggs are proof that a nutrient-dense breakfast doesn't have to be complicated. Simply sauté kale, crack in a few eggs, cover, and you're done. For more details, check out this recipe from Food Loves Writing.
Quinoa Granola
There is more than one way to make gluten-free granola, which is just as good over milk as it is eaten on its own or thrown into a parfait. Get your hands on gluten-free oats to make the traditional type like this version from Gluten-Free Girl, or take a page from Erin at Naturally Ella and make quinoa granola instead.
Corned Beef Hash
There's nothing quite like chopped corned beef and potatoes, fried up with onions. Like the other nine recipes in this post, corned beef hash is the kind of breakfast nobody notices is gluten-free. You may serve it as a side for breakfast or totally on its own. For specific recipe ideas, check out Simply Recipes, Martha Stewart, and Serious Eats.
About the author:
Chris Bekermeier is Vice President, Sales & Marketing, for PacMoore, one of the leading contract food manufacturing companies and certified to produce gluten free products. Headquartered in Hammond, Indiana, Pacmoore's capabilities include blending, spray drying, re-packaging, sifting, and consumer packaging.