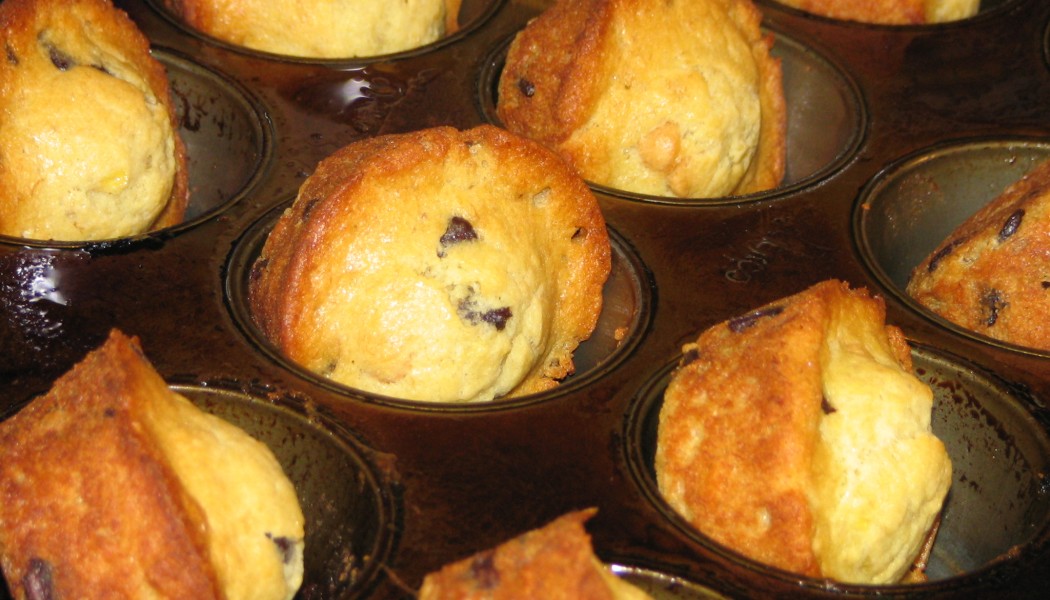 All Site Articles, Best Allergy Sites, Best Allergy Sites Recipes, Bread and Muffin Recipes
Egg Free Muffins Recipe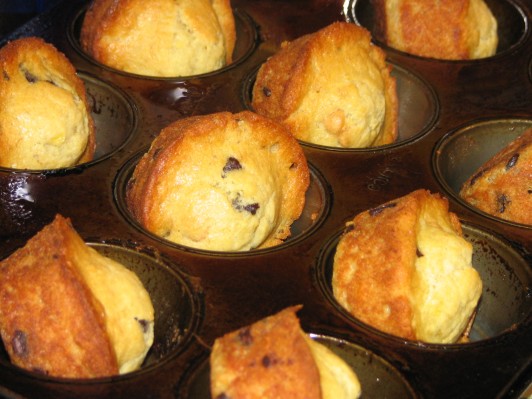 If you are dealing with an egg allergy, these egg free muffins are perfect. Use the batter as a base for any fruit or chocolate chips for a sweet treat.
Ingredients
2 cups all purpose flour
1/2 cup granulated sugar
3 teaspoons baking powder
1 teaspoon baking soda
1 tablespoon lemon juice
1 cup half and half (or light cream or milk)
1/2 cup applesauce
1/2-1 cup chocolate chips (we use mini chips, you can also use blueberries or other fruit instead)
Directions
Preheat oven to 350 degrees F. Use muffin liners or lightly grease twelve large muffin cups or 24 small ones.
In a large bowl combine all ingredients except chocolate chips (or fruit if using).
When batter is mixed, add in enough chocolate chips to suit your tastes.
Batter should be thick but not too dry. If it's dry, try adding a small amount of additional applesauce or half and half.
Spoon batter into prepared cups filling halfway. We like to sprinkle the tops with a bit of brown sugar and some mini chips.
Cook for 15-20 minutes until muffins raise and set.
These are great eaten warm-enjoy!

All Site Articles
If you are a food allergy blogger, food allergy parent or just want to learn more about food allergies……then mark your calendars! The 2014 Food Allergy Bloggers Conference dates have been announced.

Food Allergy School Information
Dealing with Food Allergies and School? Check out our Back to School with Food Allergies checklist.

Food Allergy Community Blog
We would like to wish our wonderful community a healthy and happy new year! Thank you for all of your support in 2010. We look forward to helping you live allergen free in 2011.

All Site Articles
They say breakfast is the most important meal of the day and, with these 10 gluten free breakfast ideas, it's also easily the most enjoyable.

Food Allergy and Gluten Free Guide
FOR IMMEDIATE RELEASE FOR MORE INFORMATION CONTACT: Paul Antico 617 797-8449 Or Kenneth S. Allen 704 347-2500 AllergyEats Adds 57,000

Food Allergy News and Updates
A child entering Kindergarten is bittersweet for most parents, but for the parents of a food allergic child it can