Following is a list of food allergy friendly treats for your Valentine.  Here you'll find all sorts of goodies that are free from peanuts, tree nuts, dairy, egg and gluten.
This list will be updated annually and can be found at:
http://www.bestallergysites.com/news/valentines-treats/
_________________________________________________________________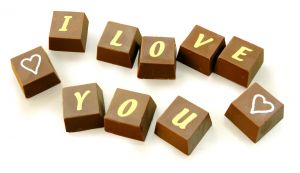 Premium Chocolatiers
Their gourmet chocolates are dairy, nut, gluten and egg free! They sell collections as well as truffles in bulk. The salted caramel sounds divine.
Vermont Nut Free
This is a company that's well known and has been around for a long time. They have a large selection and all of their products are "guaranteed" safe for anyone with peanut or nut allergies.
Divvies
Divvies makes cupcakes, cookies, candy and popcorn that are peanut, tree nut, egg and dairy free. They are also offering a cookie contest in collaboration with FAAN.
Fancypants Bakery
100% peanut free, tree nut free and adorably decorated cookies for all occassions. Be sure to check out the conversation heart cookies!
Peanut Free Planet
An online store that carries a variety of peanut and tree nut free products–candy included!
Amanda's Own Confections
Another great store offering chocolates free from dairy, peanuts, tree nuts, egg and gluten. Here you'll find cute little assortments and packages for your Valentine.
Chocolate Emporium
Gluten and dairy free chocolates galore!
Check Out These Other Great Allergy Friendly Chocolates and Candies