Welcome to the Best Allergy Sites Food Allergy and Gluten Free Blog Carnival
July 2010 edition
This month's edition comes with a variety of great recipes, product reviews and tips for those living with food allergies and intolerances. We're excited to introduce some new writers and we've enjoyed looking through their blogs. We think you will too!
Creative Potential Food Options Presents:
Cheddar Style Cheese Shreds – Daiya
Vegan, Dairy Free Mozzarella Style Shreds – Daiya
Egg Free, Wheat Free and Soy Free French Toast Recipe
Allergen Free English Muffins – Joan's Great Bakes
Semi Raw Vegan Homemade Brownies
Book – Vegan The New Ethics of Eating
Dairy Free, Homemade, Raw Ice Cream Tip
Pre-made, Allergen-Free, Vegan Cupcakes – Izzi B
Chronicles of a Canadian Twentysomething Presents:
Rainy Day Banana Muffins (Gluten-free)
GF Cornmeal Apricot Flax Muffins
Simple Food Allergy Recipes Presents:
Best Ice cream Recipe – Milk and Egg-free
Kristin Conroy Presents:
My Quest for a Natural Allergy Solution, Part 1 posted at Words Are Food, saying, "This is a three part series on how I healed myself naturally from chronic sinus infections and allergies."
_______________________________________________________________________
That concludes our July edition. Thank you to all who submitted their great posts, reviews and recipes this month.
Submit your blog article to the next Best Allergy Sites Food allergy and Gluten Free Blog Carnival using our carnival submission form. Past posts and future hosts can be found on our blog carnival index page.

Food Allergy News and Updates
Join us for A Night in Monte Carlo! Enjoy an evening of gaming with friends, indulge in wine, cocktails and fine hors d'oeuvres, and explore our fabulous auction!

Food Allergy News and Updates
With the awareness of food allergies increasing, there is expanded interest in the various methods of diagnosing food allergy.

Best Allergy Sites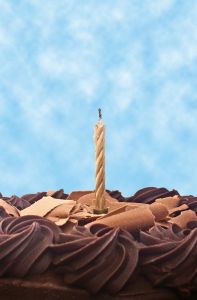 Many of you don't know, but Best Allergy Sites launched online approximately 1 year ago this month!

Best Allergy Sites
Three Prizes Left! We have two unclaimed prizes from our last twitter party. A book from Dr. Mom and some

Food - Recipes - Product Reviews
There was a time before food allergies where I was extremely addicted to that chocolate and peanut butter combination. Since our son's peanut allergies are so severe, we do not allow peanut products of any kind into our house. Not even peanut butter cups.

BAS Giveaways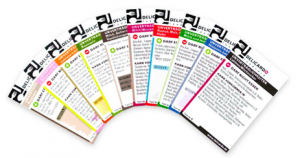 For any stories about your food allergy dining experience you will receive free DELICARDO Foodcards! Read more for details.